The Earth Moved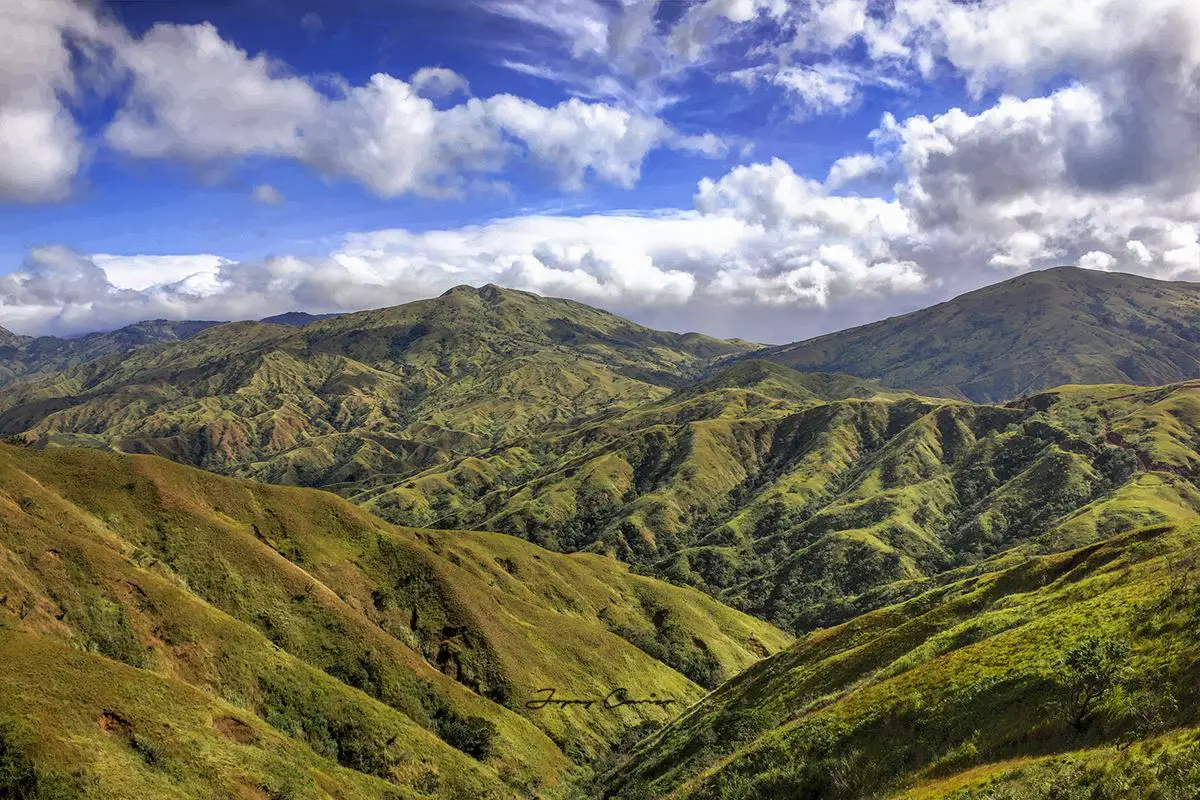 In the mountainous province of Abra, Philippines, there are a few indigenous tribes who still dwell in the region. One of those tribes is the Itneg - and the heart of where natural dyeing has been culturally practiced since ancient times - from whom KINdom buys natural indigenous dyes & handwoven textiles.
This area suffered a magnitude 7.0 earthquake about two weeks ago, the epicenter being a few miles from the humble & creative Itneg community we work with. On the evening after the quake, and for a few days & nights until local officials could assess the structure of the buildings, everyone slept outside for safety.
When asked what their immediate needs are, Mang Luis - an important Itneg Culture Bearer & master artisan - only requested for food, not water. As part of "civilization" where we buy water, this puzzled us, so we inquired further.
You see, Abra is blessed with waterways that include natural springs. Deep in the mountains where only a few Itneg are allowed to go, there is a sacred source of drinking water. There is no need to buy plastic-bottled water manufactured by a corporation (the plastic bottles, not the water), because as with other indigenous groups since time immemorial, the blessings of the land were abundant (and free), water included.
Surrounding some of the waterways are about 49 mountains in the Abra region. This makes some areas difficult to get to. Roads were blocked due to the landslides that occurred during the earthquake, but thankfully, not all. KINdom worked with local partners to secure relief goods to the indigenous Itneg community.
Despite these obstacles, down the mountain Mang Luis went to travel into the city, with some handwoven Itneg textiles he salvaged from the earthquake damage, to sell them at a market in order to raise funds in rebuilding the Itneg community's SLT (School of Living Tradition) - a place where the next generation are taught the ancient traditions of making dyes, dyeing yarns & fabric, weaving textiles, and embroidery - in order to ensure that indigenous cultural practices are not forgotten.
Thanks to the Rotary Club of Manila Bay President William Emmanuel Uy who matched KINdom's donation, and our boots-on-the-ground logistics, safety, & rescue expert Paul Hinlo, we were able to secure over $1000.00 worth of relief goods and delivered them to Mang Luis late in the evening of the market's last day.
Even later in that evening, Mang Luis drove back up the mountain where there was a crew at the ready.
Many local volunteers, young & old, stayed-up through the night and until the next morning to sort the goods, and within days of the earthquake disaster, distributed the relief goods immediately to the community. 🙏 
But the work is not over yet. Stay tuned with our social media and newsletters on how you can help our beloved Itneg rebuild their community's SLT.
|
Posted on August 14 2022